Preschool Information
Lenoir City Christian Academy Preschool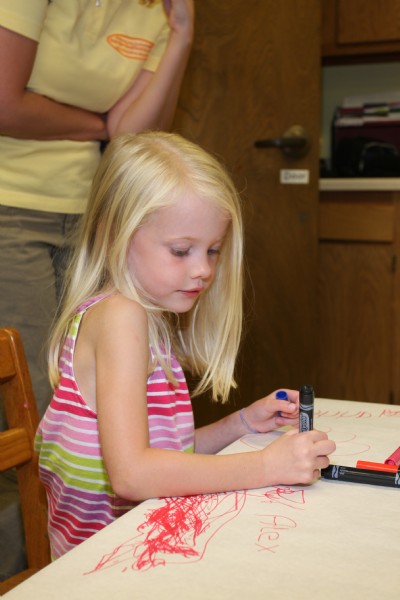 Lenoir City Christian Academy offers a part time preschool program for ages 18 months through 5 years old. In addition to our part time program, LCCA offers a full-time daycare for 3 through 5 years old. Our program is designed to provide a caring, loving environment for your child that helps them feel accepted. Research has established how important the first five years of a child's life are and that morals and values are learned right along with other developmental tasks.
Therefore, it is crucial that we be equally concerned about the spiritual development of our children.
LCCA Preschool addresses educational practices from a Christian perspective by allowing each child the opportunity to begin to understand themselves and the world from a biblical worldview.
This process happens through a variety of developmentally appropriate strategies that include both formal instruction and informal interaction. Formal instruction will include activities such as chapel, classroom instruction and discovery centers. Classroom instruction is driven by the concept of biblical integration; meaning that the truths of the Bible are woven throughout all teaching that children may see that all truth is God's truth. Informal interaction is concerned with the day to day interaction between students and the teacher and peer to peer relationships.
Personnel that demonstrate a Christian lifestyle and students that strive to follow an appropriate code of conduct are essential to the success of this part of education. LCCA Preschool intends to educate and care for the while child and includes meeting the needs of each child spiritually, physically, mentally, emotionally, and socially. Our classrooms focus on fun-filled learning centers that promote the development of math, science, pre-reading, pre-writing, language, fine motor, art, music, self-help, and social skills. We have playgrounds, courtyard, soccer fields, and an indoor gym to enhance your child's play time.
Part Time Preschool:
Monday – Thursday, Monday/Wednesday or Tuesday/Thursday
Enrollment Fee:
Curriculum Fee:
$105 (non-refundable)
$50 (Pre-K only)
18 months - 2 years old

3 years old - Pre-K

4 days $420
2 days $210
4 days $380
2 days $200
Full Time Preschool
Enrollment Fee:
Curriculum Fee:
$105 (non-refundable)
$50 (Pre-K)
Daycare 3 Year Olds* - $650
Daycare Pre-K* - $625
*3 years old+
(child must be fully potty trained)